Spanish Schools in Ecuador
Ecuadorian Association of Spanish Learning Centers
The Ecuadorian Association of Spanish Learning Centers (AECE) is a private, non-profit organization whose statutes and legal recognition were approved January 11, 1996, with the Ministerial Accord of Education and Culture N. 235.

The Association consists of Spanish schools that are recognized and authorized by the Ministry of Education to teach Spanish courses to foreigners. The schools that are a part of the AECE have been previously qualified, which is a guarantee for those foreigners who wish to learn Spanish from any of our learning centers.
Only those schools which have the most experience and are the best equiped belong to the Association. Each of our schools has different equipment and teaching methods. Our competitiveness is based on the quality of the services we offer.
The learning system in all of our centers is personal which allows for individual and intensive classes. Each student has their own teacher, and the program is adapted to the needs and requirements of the individual.
At the end of each course, the students receive a diploma conferred by the Ecuadorian Ministry of Education.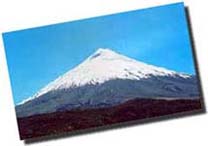 Tourists who visit Ecuador not only have the advantage of learning Spanish at bargain prices but also have the opportunity to experience a beautiful and peaceful country surrounded by snow-capped mountains rising to more than 5,000 meters.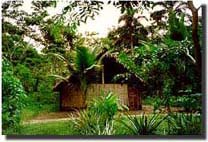 Tourists can also visit the Amazon jungle, considered to be the lungs of the earth. This is an exotic region where raw nature can be encountered, with tropical forests, all kinds of wild animals, rivers and lakes, and the indigenous cultures of this region, all of which make this place seem like paradise.
The Ecuadorian coast is unique for its beautiful beaches, tropical countryside, and traditional foods and drinks.
The Galapagos Islands, considered and recognized by UNESCO as a Special Heritage Area, do not need any introduction, only an invitation. The discovery of its native flora and fauna in its natural state will confirm the islands' beauty.
Quito, a Historic Heritage Center, at an altitude of 2,850 meters, is a peaceful city where the old and the new meet. The Old City, which is the biggest and best conserved in Latin America, is rich in history, while the Modern City offers every comfort of the 20th century.
One of the most beautiful cities in Latin America, Quito's strategic location allows the visitor to travel quickly to various regions of the country; the beaches are just five hours away, the Amazon jungle six, and some of the snow-capped mountains, clearly visible from the city, are only a few hours by bus or by car.
Tourists will be amazed at the beauty and variety of Ecuador's countryside. Each kilometer traveled offers endless opportunities to experience a wonderful climate and the power of nature, all of which makes for an unforgettable visit.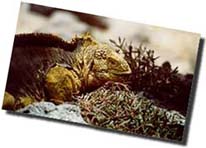 ---
Brought to you by: FunkyFish-Ecuador Guide